• Cheryl Phillips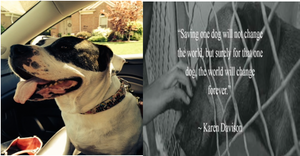 May 20, 2020 is not only National Rescue Dog Day but GG's Birthday! Today marks 11 years since Cheryl Phillips rescued GG from Maryland Street in Detroit. On that fateful day in May, when Cheryl saved GG, she was hungry, thirsty, and depressed; she had given up. That day changed both their lives. It began a journey that would culminate in the novella GG's Journey: From Lost to Loved and the non-profit, GG's Foundation, to support abandoned, abused, and neglected animals and conduct TNVR (Trap-Neuter-Vaccinate-Return) for community felines. In remembrance of GG, we want to share the importance of National...
---
• Cheryl Phillips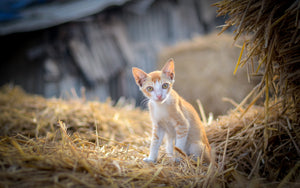 Animal Cruelty/Human Violence Awareness Week is honored the third, full week of April. This year the awareness week begins Sunday, April 19 and ends Saturday, April 25. Here, at Gorgeous Gal, we know you already understand the importance of treating animals with love and respect. Yet, despite all of the animal lovers in the world, animal cruelty continues. That is why, in honor of Animal Cruelty/Human Violence Awareness Week we are sharing information needed to recognize animal cruelty and how to report. Recognizing Animal CrueltyThere are many visual and environmental signs that suggest animal abuse. Here are some of the...
---
• Cheryl Phillips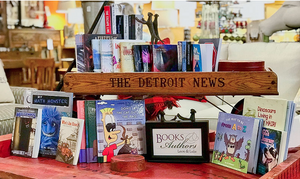 Shake the ink-stained hands of local authors at Books & Authors. Leon & Lulu welcome Cheryl Phillips. Cheryl Phillips, author of GG's Journey: From Lost to Loved, is excited to participate in Leon & Lulu's Books & Authors in Clawson, Michigan. Phillips will be signing books and connecting with readers from 11 a.m. - 5 p.m. on Sunday, March 22. This is the perfect opportunity to talk with Phillips about her inspiring story and to learn more about her journey with GG. Second chances and compassion are what GG's Journey is all about. Found lying under a tree in Detroit,...
---
• Cheryl Phillips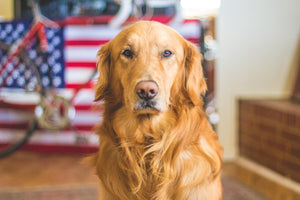 We all know the importance of Veterans Day and honoring those who have served. However, less people are aware of National K9 Veterans Day! National K9 Veterans Day takes place on March 13, and is a day designated to honor the canine members of the military. GG's Foundation is answering your questions about the holiday, so you can join in honoring man's best friend. What are K9 Veterans?According to Military Benefits, a Military War Dog or Military Working Dog is a canine trained to protect humans in dangerous situations. What do Military War Dogs do?Military Benefits explains that dogs have...
---
• Cheryl Phillips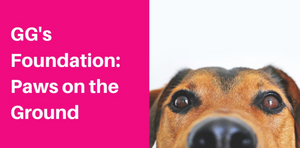 GG's Foundation has a goal of ending animal homelessness, euthanasia of healthy and treatable pets, exploitation, inhumane treatment and animal cruelty. GG's Foundation has worked since 2012 to meet these goals. View the graphic below to learn more about how GG's Foundation has impacted and saved animals' lives for eight years. Read more about GG's Foundation here.