• Cheryl Phillips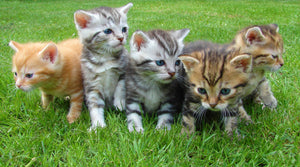 GG's Foundation is passionate about Spay/Neuter Awareness Month. It takes place during the entire month of February, culminating in Spay Day USA on February 25th. So, what is Spay & Neuter Awareness Month and Spay Day USA? Spay Day USA helps decrease the population of stray dogs and cats throughout the United States. Overall, spaying/neutering helps reduce the number of unwanted animals.   This day was created by the Doris Day Animal League in 1994 to bring attention to the pet overpopulation problem in the U.S. The holiday also encourages animal population control by neutering pets.   Here are three reasons why Spaying/Neutering...
---
• Cheryl Phillips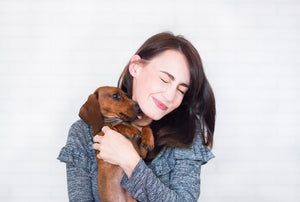 Here at GG's we believe every day is National Change a Pet's Life Day. But, believe it or not, there is a national holiday dedicated to just that. January 24 marks National Change a Pet's Life Day! Join GG's Foundation in celebrating the holiday in the following ways.   Volunteer at your favorite shelter. If you are not in the market to adopt or foster a pet, do the next best thing—volunteer! Animal shelters are in constant need of support. Utilize your skills by teaching animals manners, simply walk dogs or clean cages. Any dedication of time and energy will...
---
• Cheryl Phillips

Giving Tuesday is just around the corner! December 3 is a huge day of charitable giving. That is why we need your help. GG's Foundation works to end animal homelessness, euthanasia of healthy and treatable pets, exploitation, inhumane treatment and animal cruelty. You can help us in our mission by donating to reach our goal of $1000. The donation process is easy! Donate to our Facebook fundraiser: https://www.facebook.com/donate/434896530507370/2496302607119870/ Donate via our PayPal Account: https://www.paypal.me/ggsfoundation Share our fundraiser with your friends via social media on #GivingTuesday and throughout the month of December: https://www.facebook.com/donate/434896530507370/2496302607119870/ Money raised will go directly towards working to prevent...
---
• Cheryl Phillips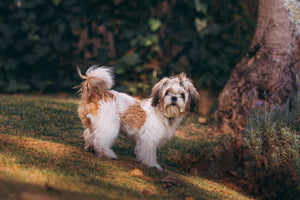 While we like to celebrate this holiday every day, National Mutt Day is formally celebrated twice a year on July 31 and December 2. The holiday encourages us to embrace, save, and celebrate mixed breed dogs.  Discover the four reasons GG Gorgeous Gal believes you should adopt a mutt on National Mutt Day. Mutts tend to live longer. Purebred dogs tend to be prone to genetic disorders and health problems due to inbreeding and artificial selection. By adopting a mutt, you widen the gene pool. This reduces the risk of these issues in mixed breeds! Mutts are one of a...
---
• Cheryl Phillips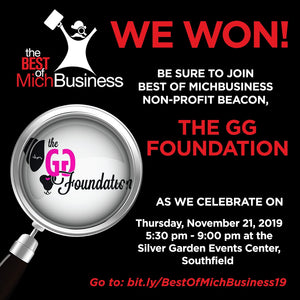 "Non-profit doesn't mean non-business-savvy. It takes a lot of smarts to fulfill community needs, especially when resources are tight." GG's Foundation is honored to be recognized as a 2019 MichBusiness Award Winner in the non-profit beacons category. The Best of MichBusiness Awards Program is committed to recognizing companies and individuals that make Michigan a topnotch place to do business. All award winners will be honored at the 2019 Best of MichBusiness Awards and Gala on November 21st. The event celebrates success in a grand style, as the most exciting and connected business awards and networking opportunity in the State of...